Cabaret Slumber Party
Wed 20 Sep to Sun 1 Oct
---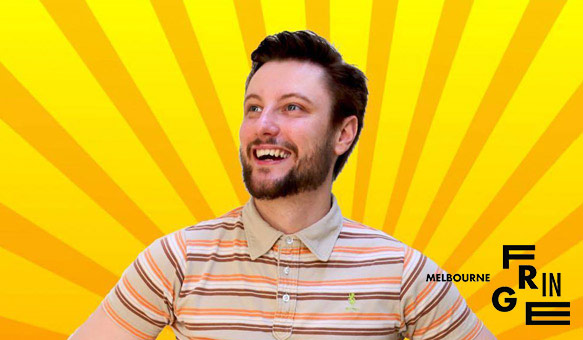 ---
You are invited to Cabaret Slumber Party - a one man show starring Stand-Up Comedian - and full blown adult - Andrew Iles!
Join Andrew on a deliciously naughty journey, bridging the gap between adolescence and adulthood. Weaving brutally honest - yet hilariously true stories - through a night of familiar party songs, accompanied by the naughtiest of lyrics.
First crushes, First times, and Disney all tied up in a delightful Cabaret bow... with perhaps a touch of nudity.
Let's party like the parents aren't home, because chances are... WE are the parents now! Even though we don't have to act like it.
RSVP today!
Buy Tickets
---
Become a member
Our members enjoy $1 off every drink, discounted tickets to most of our shows, and a pretty membership card (ooooh).
Dates
| | |
| --- | --- |
| Wednesday 20 September 2017 | 10:00pm |
| Thursday 21 September 2017 | 10:00pm |
| Friday 22 September 2017 | 10:00pm |
| Saturday 23 September 2017 | 10:00pm |
| Monday 25 September 2017 | 10:00pm |
| Tuesday 26 September 2017 | 10:00pm |
| Wednesday 27 September 2017 | 10:00pm |
| Thursday 28 September 2017 | 10:00pm |
| Friday 29 September 2017 | 10:00pm |
| Saturday 30 September 2017 | 10:00pm |
| Sunday 01 October 2017 | 10:00pm |
---
Prices
| | |
| --- | --- |
| Full | $32 |
| Concession | $28 |
| Member | $26 |
| Group (6+) | $25 |