Callum Straford Nails Everything
Mon 3 to Sun 9 Oct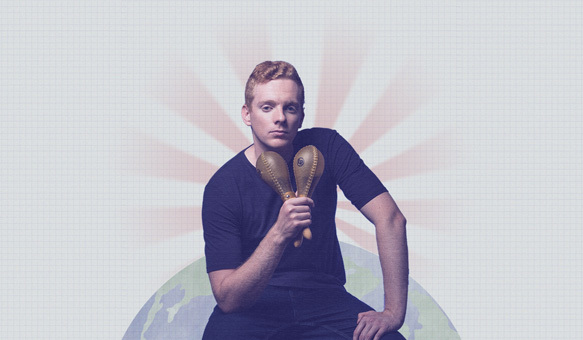 This is a show like no other. Because, baby, this show is perfect.
In 2022, Melbourne perfectionist Callum Straford is ready to transcend his flaws. After reading one chapter of Eckhart Tolle's 'The Power of Now', Callum is ready to present and enter the "doorway into enlightenment" in front of our very eyes.
Through sketch, song and stand-up, Nails Everything is a show for those among you who are ready to embrace The Power of Now and live a perfect life.
"Do yourself a favour and go and see Callum! You'll be able to say you were there at the beginning of the rise of a new comic star!" - Weekend Notes
"If you have the chance to see this show, please do. It's one of those shows where time goes very fast because you're having such a good time" - Tay Around Town
"Straford is a rising comedic talent with a musical repertoire that will have you guffawing in the isles" - Melbourne Observer
"Brilliant" - Stage Whispers
"Callum has such a refined comedic delivery.... [he's] incredibly funny" - Theatre Travels
Dates
| | |
| --- | --- |
| Monday 03 October 2022 | 10:00pm |
| Tuesday 04 October 2022 | 10:00pm |
| Wednesday 05 October 2022 | 10:00pm |
| Thursday 06 October 2022 | 10:00pm |
| Friday 07 October 2022 | 10:00pm |
| Saturday 08 October 2022 | 10:00pm |
| Sunday 09 October 2022 | 10:00pm |
Prices
Full
$37
Concession
$33
Group (6+)
$30
All bookings via Melbourne Fringe attract a one-off $4.95 booking fee
BUY TICKETS
Arrive Early
At least 30 minutes before the show. Our performances start bang on time and it takes a hot second to welcome you into the building.
Under 18s
The Butterfly Club is a licensed venue. Under 18s can only attend if accompanied by a parent or legal guardian.