Miley, Moon Unit and Me
Wed 30 Aug to Sun 3 Sep
---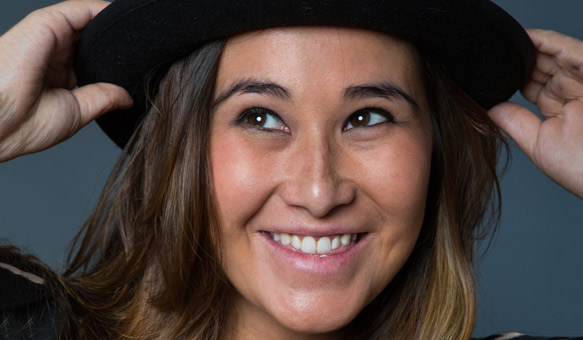 ---
Surprise Dad this Father's day with a show you can both drink all the way through!
From Frank Zappa to Billy Ray Cyrus, Amy Winehouse to Eva Cassidy, dads and daughters in the spotlight have long been the subject of scrutiny and celebration - and are responsible for their fair share of dad jokes.
In this original work, actor and vocalist Tegan Jones takes audiences on a journey of the relationships between fathers and their daughters, focusing on female vocalists and the fathers who inspired them to sing. Tegan intertwines her own stories about her father's influence on her musical journey with those of famous singers. Some stories will surprise you, some will make you cringe in recognition and most of them will make you want to hug your father really, really tightly.
Kids: You've already bought Dad the lawn-mowing barbecue that also has WIFI, so why not take him to the theatre?
Dads: You've made them suffer enough, now it's time to compare stories of the famous dads who came before you.
Buy Tickets
---
Become a member
Our members get $1 off all drinks, regular offers of discounted (or free) tickets, access to members-only events and a pretty card that fits right in your wallet.
Dates
| | |
| --- | --- |
| Wednesday 30 August 2017 | 7:00pm |
| Thursday 31 August 2017 | 7:00pm |
| Friday 01 September 2017 | 7:00pm |
| Saturday 02 September 2017 | 7:00pm |
| Sunday 03 September 2017 | 7:00pm |
---
Prices
| | |
| --- | --- |
| Full | $32 |
| Concession | $28 |
| Member | $26 |
| Group (6+) | $25 |