Anita
Wed 22 to Sun 26 March
---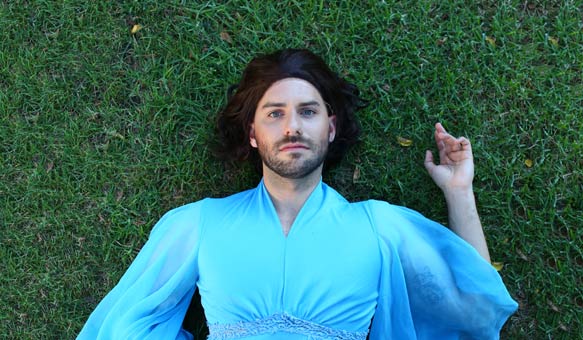 ---
She was Miss Oklahoma. She was an orange juice spokeswoman. She was a pop star. She was a devout Christian. She was the bigot who was pied on live TV. She was...Anita Bryant. She's also being portrayed by one man in an original, devilishly satirical comedy.
Before Melania Trump or Sarah Palin, there was Anita. A former Miss America runner-up who married, found God and chose a new career in politics. Her primary crusade was to "save the planet and save some souls" by ridding society of homosexuals (or in her words, "degenerates, deviants and perverts") by any means possible.
Spanning 30 years in 45 minutes, renowned satirist and infamous YouTuber Josh Wellington explores the underbelly of the American dream and shows how the power of hatred in subtle forms has wider repercussions.
Buy Tickets
---
Become a member
Our members get $1 off all drinks, regular offers of discounted (or free) tickets, access to members-only events and a pretty card that fits right in your wallet.
Dates
| | |
| --- | --- |
| Wednesday 22 March 2017 | 7:00pm |
| Thursday 23 March 2017 | 7:00pm |
| Friday 24 March 2017 | 6:00pm |
| Saturday 25 March 2017 | 7:00pm |
| Sunday 26 March 2017 | 7:00pm |
---
Prices
| | |
| --- | --- |
| Full | $32 |
| Concession | $28 |
| Members | $26 |
| Group (6+) | $25 |