Europe Won't Fix You
Wed 16 to Sun 20 Aug
---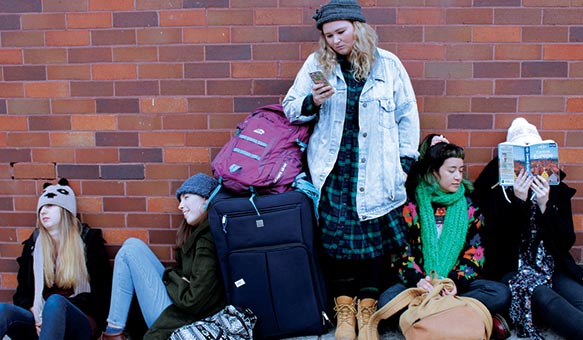 ---
'Go to Europe' they said. 'It will be fun' they said. Well I went to Europe and came back fat, sad, and with a questionable rash that not even Savlon can fix. I guess it was a little less Eat Pray Love and a little more Eat Drink Cry.
Ever quit your job and bought a one-way ticket to Europe, only to find yourself broke and googling Centrelink options on your parents couch several months later?
This is a show about running away. An anti 'finding yourself' story. A travel tale you won't find on Instagram.
Buy Tickets
---
Become a member
Our members get $1 off all drinks, regular offers of discounted (or free) tickets, access to members-only events and a pretty card that fits right in your wallet.
Dates
| | |
| --- | --- |
| Wednesday 16 August 2017 | 7:00pm |
| Thursday 17 August 2017 | 7:00pm |
| Friday 18 August 2017 | 7:00pm |
| Saturday 19 August 2017 | 7:00pm |
| Sunday 20 August 2017 | 7:00pm |
---
Prices
| | |
| --- | --- |
| Full | $32 |
| Concession | $28 |
| Member | $26 |
| Group (6+) | $25 |