Foreign Woman
Mon 24 to Sun 30 Sep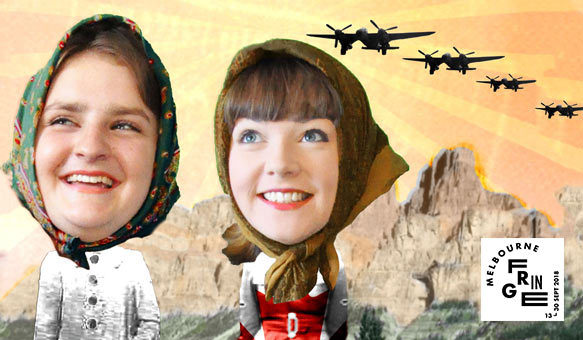 Melbourne comedians Nicola Kuiper and Sandy Whittem journey back in time to 1930s Poland and Canada in this fun musical romp.
Based on interviews and first person accounts conducted by Nicola and Sandy, this cabaret covers eight decades of wars, diplomatic parties, marriages, and secret lives. Join them as they retrace their grandmothers' journeys to Australia and experience with them the adventures of growing up, discovering love, cabbages, and the miracle of washing machines.
From the 1930s to now, with music inspired by each defining era, Foreign Woman is the first show to feature brand new music and lyrics from musical comedian Josh Cake since his return from Paris.
This is a comedy cabaret not to be missed.
"a silly, moving, intimate cabaret which, surprisingly, has a cabbage motif." - Sydney Arts Guide
"Intensely funny and heartbreakingly poignant...the most complete comedy cabaret imaginable." - The Bullock
Dates
| | |
| --- | --- |
| Monday 24 September 2018 | 7:00pm |
| Tuesday 25 September 2018 | 7:00pm |
| Wednesday 26 September 2018 | 7:00pm |
| Thursday 27 September 2018 | 7:00pm |
| Friday 28 September 2018 | 7:00pm |
| Saturday 29 September 2018 | 7:00pm |
| Sunday 30 September 2018 | 7:00pm |
Prices
Full
$34
Concession
$30
Group (6+)
$27
Member
$27
All transactions attract a one-off $3.95 booking fee
BUY TICKETS