Here's to my Ecz
Wed 20 to Sat 23 June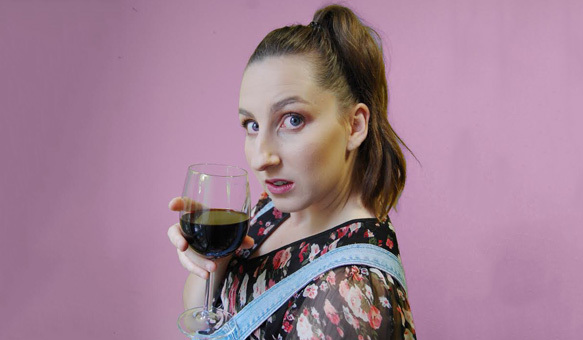 In this account of a life tainted by skin drier than Alice Springs in February and an itch that she just can't shake, Sarah is on a quest for the love of her life. A love as great as her love for the song Africa by Toto. A love to cure all sickness. Or even just some friendly advice on how to get there.
Featuring songs you'd most likely find on a mix CD in your dad's car, Here's to My Ecz offers a hilarious insight into the real-life love struggles of a twenty-two year old, primary school bully who can't let go of her olympic potential.
After being invited to perform The Perfect Man: A RASHionale at the 2016 Ballarat Cabaret Festival, Sarah is back a little wiser and a little less itchy in this full-length, reworked version.
When you've been this unlucky in love you have to ask yourself, is it my rash or my personality?
Dates
| | |
| --- | --- |
| Wednesday 20 June 2018 | 7:00pm |
| Thursday 21 June 2018 | 7:00pm |
| Friday 22 June 2018 | 5:30pm |
| Saturday 23 June 2018 | 7:00pm |
Prices
Full
$34
Concession
$30
Member
$27
Group (6+)
$27
All transactions attract a one-off $3.95 booking fee
BUY TICKETS