How to be Sexy
Tue 17 to Sun 22 Oct
---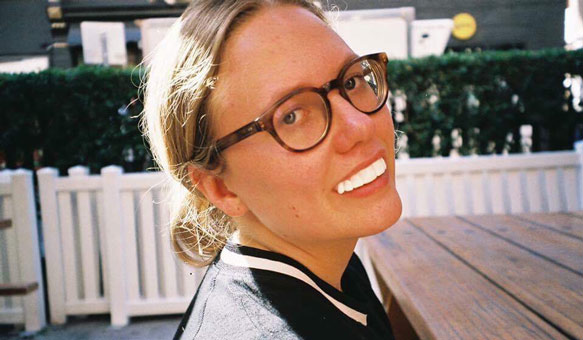 ---
'How To Be Sexy' is an exploration of the ridiculous beauty standards set for men and women.
In this one woman cabaret - Jordan is the girl you bonded with once in a dirty nightclub bathroom. You know her. She loved your statement glitter sneakers. She told you to chase those dreams. She gave you the details of that family member your mum has been searching for since 1986.
She wants you to feel important and empowered - but is just taking a little time figuring out how to do that.
Can you be sexy without feeling sexy? What happens when what you find sexy - is kind of fucked up? What is the deal with overly sensual yoghurt ads? All of these questions and more will be fully investigated through the medium of 80's pop ballads.
Buy Tickets
---
Become a member
Our members enjoy $1 off every drink, discounted tickets to most of our shows, and a pretty membership card (ooooh).
Dates
| | |
| --- | --- |
| Tuesday 17 October 2017 | 8:30pm |
| Wednesday 18 October 2017 | 8:30pm |
| Thursday 19 October 2017 | 8:30pm |
| Friday 20 October 2017 | 8:30pm |
| Saturday 21 October 2017 | 8:30pm |
| Sunday 22 October 2017 | 8:30pm |
---
Prices
| | |
| --- | --- |
| Full | $32 |
| Concession | $28 |
| Member | $26 |
| Group (6+) | $25 |
| All transactions attract a one-off $3.95 booking fee | |