Onstage Dating
Mon 25 Mar to Sun 7 Apr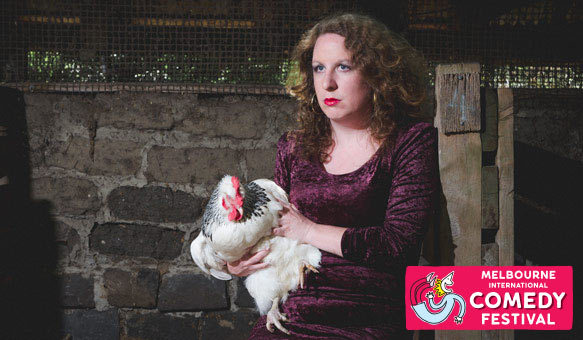 Bron is going on first dates. Live onstage!
Volunteer to be part of the action or watch from the safety of your seat as Bron takes modern romance to the next level - all in front of the audience!
This award-winning sell-out show has toured all over Australia, New Zealand and the UK, thrilling crowds with its hilariously poignant perspective into the world of online dating.
'If only all awkward first dates were as funny as this' - Sydney Morning Herald
'The perfect date night' - The Times, London
'Funny, clever and intimate- a must see' ★★★★★ Fringe Biscuit UK
'Hilarious... Not to be missed' ★★★★ Three Weeks UK
Dates
| | |
| --- | --- |
| Monday 25 March 2019 | 8:30pm |
| Tuesday 26 March 2019 | 8:30pm |
| Wednesday 27 March 2019 | 8:30pm |
| Thursday 28 March 2019 | 8:30pm |
| Friday 29 March 2019 | 8:30pm |
| Saturday 30 March 2019 | 8:30pm |
| Sunday 31 March 2019 | 8:30pm |
| Monday 01 April 2019 | 8:30pm |
| Tuesday 02 April 2019 | 8:30pm |
| Wednesday 03 April 2019 | 8:30pm |
| Thursday 04 April 2019 | 8:30pm |
| Friday 05 April 2019 | 8:30pm |
| Saturday 06 April 2019 | 8:30pm |
| Sunday 07 April 2019 | 8:30pm |
Prices
Full
$34
Concession
$30
Tight Tuesday
$27
Group (6+)
$27
Member
$27
All transactions attract a one-off $3.95 booking fee
BUY TICKETS