Out of Character
Tue 23 to Sun 28 Jan
---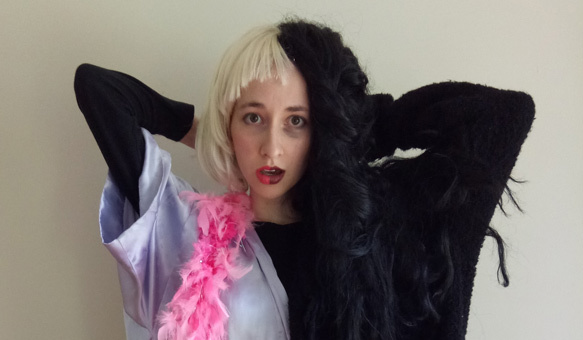 ---
"The secret to a successful marriage is to keep your husband in a constant state of pure terror."
Through some of history's best-loved authors, Out of Character considers how women are portrayed in literature in ways that are fascinating, hilarious and disturbing in equal measure.
Considering some of the questions that have rarely been asked, what did fairy-tales really have to say? What would Charlotte Brontë have made of Edward Cullen? And what did thirteenth century women think about sex?
Taking well-known characters and authors, in monologue and music, Out of Character searches for an answer to what it is to be a woman and whether it is possible to break out of that womanly character.
From the Garden of Eden through to 21st century romance, this show celebrates the curious, the strong, and the uncharacteristic women who have featured in literature throughout history.
Buy Tickets
---
Become a member
Our members enjoy $1 off every drink, discounted tickets to most of our shows, and a pretty membership card (ooooh).
Dates
| | |
| --- | --- |
| Tuesday 23 January 2018 | 7:00pm |
| Wednesday 24 January 2018 | 7:00pm |
| Thursday 25 January 2018 | 7:00pm |
| Friday 26 January 2018 | 7:00pm |
| Saturday 27 January 2018 | 7:00pm |
| Sunday 28 January 2018 | 7:00pm |
---
Prices
| | |
| --- | --- |
| Full | $32 |
| Concession | $28 |
| Member | $26 |
| Group (6+) | $25 |
| All transactions attract a one-off $3.95 booking fee | |