Small Acts of Love
Thu 19 to Sun 22 Oct
---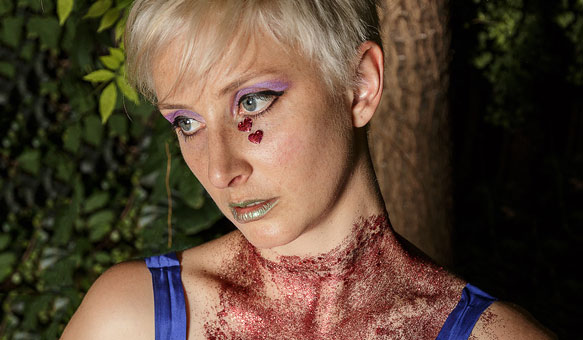 ---
Fiona Scarlett hates 'love'. Useless, nasty little emotion. Downright dangerous if you ask Romeo or Juliet. The world is in love with being in love but it's time for a reckoning and Small Acts of Love is your perfect weapon. Arm yourself with anti-love stories that will toughen your hide and leave you jaded and bitter before you can say 'gin martini'. The lovepocalypse is coming in this night of hilarious story-telling and song. Directed by the award-winning Sarah Vickery.
Small Acts of Love is a black comedy that rips down the 'happily ever after' backdrop and exposes love's shrivelled truth. Four lovelorn characters weave their stories of the irrational, often hilarious moments that snared them in love's trap and spat them out bleeding cabaret numbers. If you prefer the title Four Funerals And Look! Another Funeral!; if you would rather eat a notebook than watch The Notebook; or if you view Romeo and Juliet as the greatest news report of all time, Small Acts of Love is the bitter pill you've been looking for.
Buy Tickets
---
Become a member
Our members enjoy $1 off every drink, discounted tickets to most of our shows, and a pretty membership card (ooooh).
Dates
| | |
| --- | --- |
| Thursday 19 October 2017 | 7:00pm |
| Friday 20 October 2017 | 6:00pm |
| Saturday 21 October 2017 | 7:00pm |
| Sunday 22 October 2017 | 7:00pm |
---
Prices
| | |
| --- | --- |
| Full | $32 |
| Concession | $28 |
| Member | $26 |
| Group (6+) | $25 |
| All transactions attract a one-off $3.95 booking fee | |