The Last Hour
Mon 6 to Sat 11 June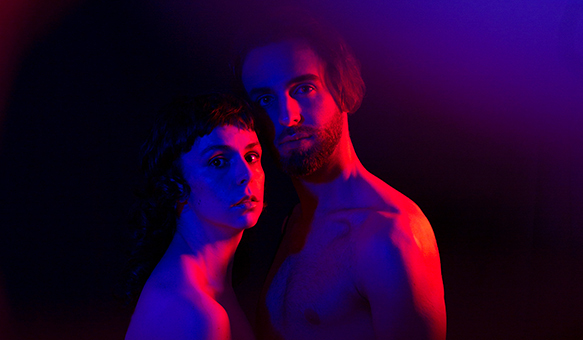 Before there was us, there was THEM, and THEY always had THEM. Everything and anything that ever was had been theirs. Since the very beginning of time itself. Until now. This is game over. The end... The first and last goodbye. But THEY aren't ready to leave THEM.
Not yet.
Abbey Hanson's debut play 'The Last Hour' is 60 minutes of love, laughter, and heartbreak that asks you to remember, cherish, and honour the giggles, the tears, and the silences that happen when you've reached an expiry date. 'The Last Hour' follows THEY & THEM as the couple come to terms with their final hour together. Directed by Emily Tambree, this queer break-up in space is an exploration of a partnership that invites you to recall a person, a place, a time, or even an identity that you lost as you grew and changed into someone or something new.
The tale of two gods sitting at the end of the universe together features Emma Jevons in the role of THEM and Anthony Pontonio in the role of THEY. 'The Last Hour' creatives and cast are proud to stage their very first season with us this upcoming June.
Relaxed Performance: Tuesday 7th
Dates
| | |
| --- | --- |
| Monday 06 June 2022 | 7:00pm |
| Tuesday 07 June 2022 | 5:30pm |
| Wednesday 08 June 2022 | 7:00pm |
| Thursday 09 June 2022 | 7:00pm |
| Friday 10 June 2022 | 5:30pm |
| Saturday 11 June 2022 | 7:00pm |
Prices
| | |
| --- | --- |
| Full | $35 |
| Concession | $31 |
| Group (6+) | $28 |
| Member | $28 |
BUY TICKETS
Arrive Early
At least 30 minutes before the show. Our performances start bang on time and it takes a hot second to welcome you into the building.
Under 18s
The Butterfly Club is a licensed venue. Under 18s can only attend if accompanied by a parent or legal guardian.