When I Awoke
Tue 23 to Sun 28 Jan
---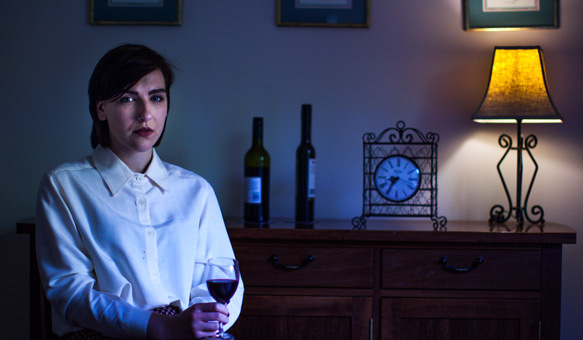 ---
A woman sits alone in a pristine London apartment. Behind her, the ruins of a life built on excellence: a failed relationship, a dangerous addiction, the wreckage of a surgical career. Before her, an envelope with a one-way ticket home to Australia, departing Heathrow later that night.
Occurring in real-time and told through poetry and song, When I Awoke is both a detailed character portrait and a rumination on the nature of exile, place and selfhood in an increasingly itinerant world.
The international premiere of an original Australian chamber opera, with libretto and music by James Christensen.
Buy Tickets
---
Become a member
Our members enjoy $1 off every drink, discounted tickets to most of our shows, and a pretty membership card (ooooh).
Dates
| | |
| --- | --- |
| Tuesday 23 January 2018 | 8:30pm |
| Wednesday 24 January 2018 | 8:30pm |
| Thursday 25 January 2018 | 8:30pm |
| Friday 26 January 2018 | 8:30pm |
| Saturday 27 January 2018 | 8:30pm |
| Sunday 28 January 2018 | 8:30pm |
---
Prices
| | |
| --- | --- |
| Full | $32 |
| Concession | $28 |
| Member | $26 |
| Group (6+) | $25 |
| All transactions attract a one-off $3.95 booking fee | |